About Us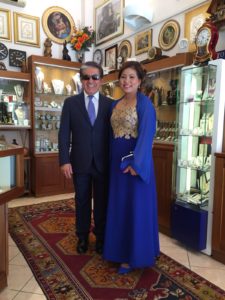 The Goldhammer Jewelery Shop  is located under the arcades of Corso Pestalozzi in Lugano Switzerland, with a thirty-year experience of work and family management.
Thanks to the passion shown by the owners of the jewelry and watch shop, it has always been able to fulfill the needs of all types of customers, both local and foreign.
Proposing excellent quality and service with prices at a competitive level. Our long experience and competence result in an appropriate evaluation of sales, exchange of goods. Goldhammer offers cleaning and repair service of existing jewelry or watches.
If you have any enquiries, please do not hesitate to contact us.